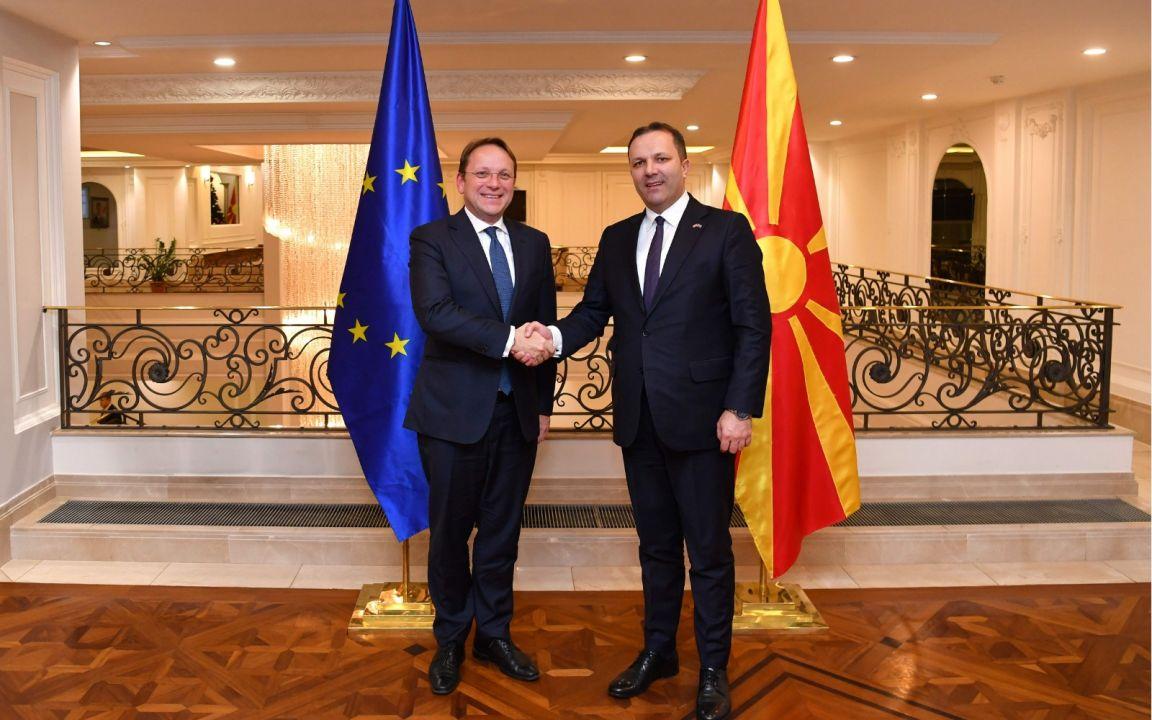 While the summer of 2020 was more about heat and fighting the coronavirus, the fall of 2020 seems to be equally busy for the EU and its neighbors. One of the few countries that have changed their name willingly held parliamentary elections. North Macedonia's Zoran Zaev returned to the position of Prime Minister after his resignation which lasted for eight months. What does this mean for the EU and the accession process?
The most relevant people in the newly elected government will be Nikola Dimitrov who will be in charge of EU integration, Ljupco Nikolovski minister in charge of anticorruption measures and Fatmir Bitiqi minister for economic issues. For reforms to be properly implemented and followed upon, it is crucial that the three ministers out of the 19 work closely together. It is interesting to note that the new Social-democrat leader streamlined his cabinet by seven people, which is necessary for better coordination between policy areas.
The newly elected government has a lot on its plate, since it has to deal with reviving economic growth, an increasing coronavirus pandemic and fight foreign influence. The PM plans to invest 1 billion euros, increase minimum wage and pensions by 40% to keep social tension at bay, as well as implementing a sound judicial reform.
It won't have any easy time finding political allies, since the conservative opposition called out the newly elected government as incapable of solving the country's problems. A confidence vote is not likely to pass Sunday since Zaev won 62 seats out of 120, nevertheless the government will not have an easy time at home.
From the EU's side, the Commissioner for Enlargement, Mr. Olivér Várhelyi welcomed the newly elected government and is looking forward to tighten its ties with the EU. In a recent interview, the Commissioner stated that it is ready to move forward regarding the negotiation framework which was drafted during the summer. The German Presidency is also keen on holding an intergovernmental conference by the end of the year.
To this end, the newly elected government will have to work on several fronts at once in a time of great uncertainty which not only affects North Macedonia, but all other European countries. Even though the German Presidency will take the brunt of the work, the Zaev government will have to implement its reforms faster and more efficiently in order to keep credibility. In the next coming months, it will be important to see how the government can protect its citizens from the pandemic and how the EU will react to uncertainty. Overall, the political decisions made this fall, will be more important regarding the EU perspective of the Western Balkans than ever.
2020-09-02 - Aron James Miszlivetz